Introduction
Coaches get into the coaching business because they like coaching, not business.  The business side of the equation, however, is unavoidable, and the part with which most coaches struggle. 
What follows is a short guide of what you need to know to get your coaching business planned, legal, efficient, and well marketed. By following the suggestions in this guide, you will set your coaching business up for long term success in the future. 
Business Plan
Coaches often don't write a business plan because they start out only coaching a few athletes and never realize that it could grow into much more. 
Whether you plan to only coach a few people or aspire to coach full-time, a business plan is a key step to a successful business.  Essentially, all it is a roadmap of all the steps needed to make your business work. 
Business plans typically follow this general outline:
Summary/Executive Statement
A concise overview of your company.  If a stranger came up to you on the street and asked you what your business is all about, could you tell them what exactly your business is, and what sets you apart in a sentence or two?
What is your company's mission? A mission statement for your company will define what your business is, why it exists, and its reason for being. At a minimum, your mission statement should define who your primary customers are, and identify the products and services you produce. 
What products and services are you offering? Most coaches offer individual coaching, but don't be afraid to think beyond that. Some common products services you could offer are: 1v1 coaching, group coaching, nutritional services, sports psychology coaching, virtual rides, training plans, etc. 
Who are you selling to?  While at the beginning of your business you might not be able to pick and choose your athletes, you should have some eventual idea in mind for whom you'd like to coach.  Juniors? Master athletes? Whomever you pick will be informed by your mission. 
How do you plan to sell?  Will a website be important? How will you market your business? Will you sponsor events? Can you write well?  Have you thought about expressing your methods, opinions, or expertise through newsletters, blogs, or articles?
Setting prices for one-on-one coaching depends on 3 things: the frequency of your communication, the frequency of planning/schedule adjustments, and level of analysis. Typically, the higher the frequency of communication, the more planning adjustments made, and the greater the level of analysis, the more expensive the monthly fee—and vice versa.  
Other factors contribute to setting prices as well:  Your coaching experience level, credentials, type of communication, services offered, and your local vs remote competitor's pricing.
Management Team/Structure 
Starting out, you might be the only person in your business. This is still a good time to start to imagine what you'll do, should you get a number of athletes. 
Will you consider taking on assistant coaches?  What about hiring coaches with different skill sets, like a nutritionist, to add more depth to your coaching staff? 
How much do you need to get your business off the ground?  What will your costs be?  How much do you need to break even?  What do you project to make?
Even if you're not planning on going full time, it's important to run the numbers so you're not surprised by an expense.  If you are planning on full-time coaching, it's essential you have at least a rough idea what it's going to take to make the business financially viable.
Legal Matters
You will save yourself time, money, and headaches in the future if you spend money upfront consulting with a tax advisor or a lawyer. Make sure your business aligns with your country and states' specific laws.  
Business Type 
You need to determine what legal entity your business will be. Common entities for Coaching businesses include Sole Proprietorships, LLCs, S corporations, and C corporations. Each has pros and cons. In general, make sure that you file so that you and your business are separate legal entities, otherwise you, and not your business, will be susceptible to lawsuits and creditors.
Business Registration
Once you know what business type you'll file as, you will need to register your business with your particular state/government. Broadly, where you register determines the taxes you pay and laws to which your business is subject. 
After paying a nominal fee and filling out some paperwork, you now officially own a company.  Now you can set up bank accounts, obtain credit cards, and other necessary business tools. 
Lastly, you'll receive an Employment Identification Number (EIN) which allows you to employ others and properly file your business taxes
Insurance/Release Forms
Endurance training often involves regular proximity to cars, water, tree roots—you name it. Accidents happen. Should something happen to your athlete, you need to be protected against liability.  Typically your sports governing body offers insurance at an affordable price.
In addition, consult with a lawyer and get a proper release form drawn up and have your athletes sign before you start working with them. 
Accounting
You need to keep track of your expenses and sales. If you choose to do this yourself, there are many software solutions available to make this easier. Some companies choose to outsource this to an accountant. However you decide to keep track of this, keep it simple and thorough. 
In general, the challenge for most businesses is keeping track of everything. Having a separate checking account and credit card for your business makes it easy to separate out personal expenses and business expenses.  Keeping track of these is critical in order to receive the maximum number of tax deductions for which you're qualified.
Lastly, it's recommended that you consult with a tax professional so you know when, and exactly how much you're required to pay the government. 
Billing
Business don't exist without revenue, so you will need to decide how you're going to invoice your athletes. 
Nowadays, there are many services beyond the old cash or check method to receive payment.  The provider you choose should depend on cost (how much does this platform charge to facilitate the transaction), the ability to integrate with your accounting system, and general efficiency of use. 
Like many aspects of your business, finding a system that's simple and straightforward for you and your athletes to use is essential in keeping your business running smoothly.  For example, you may choose to accept only cash or checks as a form of payment to avoid transaction fees. However, if you're spending lots of time sending reminders and chasing athletes down every month, you'll quickly spend too much time getting payment and not doing what you enjoy. Coaching.
Time Management
Whenever we survey coaches one of the common themes we hear is that they wish they had more time.
It's easy to get overwhelmed by all the demands of running a coaching business. One of the key differences between coaches that thrive and coaches that struggle with their workload is how they manage their time.  The key is to create a scalable system and building a schedule to stay efficient.
Paper and pencil work. Fancy software systems work.  The most important thing is that you're consistent and find something that works for you.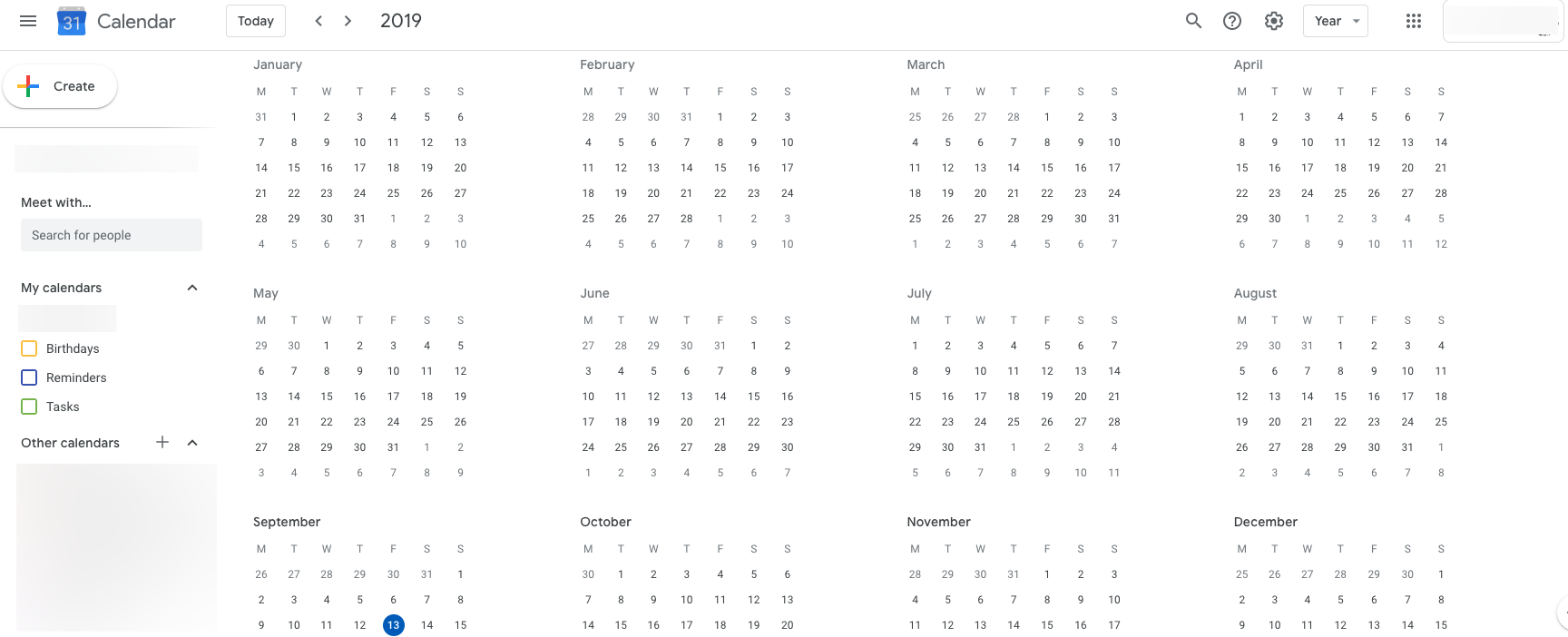 Appointments, scheduling out your week, remembering when things are due – without a calendar your week is chaos. 
Coaches can feel overwhelmed by the sheer volume of follow-ups, check-ins, etc. To stay sane, you need to get it out of your head and onto paper or a software platform.  This frees up your mental energy to work on tasks rather than remember them.
Customer Relationship Management, or CRM, is an essential business tool to manage your relationship with athletes. 
At first glance, a CRM will look like a calendar, but it's really a personal assistant that syncs with your calendar, surfaces your availability, stores relevant information about clients, and reminds you to follow up. Some even allow you to create forms for your clients to read and submit ahead of time, remind them about upcoming payments, and link with other services you use to create one seamless pipeline.
The more you're able to automate processes like scheduling appointments, send and receive forms, or following up on payments, the more time you have to spend on actual coaching, marketing, and your own life.
Creating an Efficient Coaching System
All coaching businesses have 5 aspects that need to be worked on in order for the business to be sustainable.  As a business owner, you're responsible for creating your own schedule that addresses each of these areas. Without a structure in place, it's difficult to stay on top of everything needed to keep the business going and find time for your own life. 
1. Planning/Workout Review
For most coaches, the majority of their time is spent planning and reviewing workouts for their athletes.  Without blocking out time to plan and review athlete calendars, it's easy to get disorganized and get behind, which reflects poorly on you as a coach.
Here's a common planning/workout review schedule, assuming Monday is the first day of the week:
Monday – Workout review 
Tuesday – Respond to feedback from workout review, incorporate schedule adjustments
Wednesday – Plan future blocks
Thursday – Running the Business/Marketing
Friday – Respond to athletes/Marketing
Saturday – Off/Flex Day 
Sunday – Flex Day/Quick Follow Up on Athletes Races
When you plan specific times to review and plan your athletes' workouts, instead of waiting until the last possible day, you remove a huge source of stress from your life and appear more professional.
2. Marketing
Athletes won't be aware of your products and services unless you advertise them.  Marketing is an essential component to the long term sustainability to your business. 
3. Running the business
All the necessary functions of running your business – Invoicing, accounting, paying bills, payroll, etc. – should be planned for and taken care of.  Coaches often neglect these tasks because they're often tedious but they're essential to the smooth functioning of your business.  
Of all the things you should schedule, this may be the most important because it's often the part of business coaches like the least and procrastinate the most.  If you're proactive, you can get this over with and get back to what you enjoy most – working with athletes.
4. Your Time
There's no end to the limit of things you can do to improve your coaching business beyond time itself.  To be the most productive and fulfilled in the long term, you also need to schedule time for yourself, otherwise you risk working all the time and burning out.  Even during the most stressful times, forcing yourself to spend 30 minutes on yourself (preferably physical, away from a screen) makes a difference.
5. Family/Social Time
While it may seem mechanical and odd to have to schedule your social life, when you're running your own business it's easy for that to take over, and for you never to see the people in your life because you're "always busy."  
Marketing
Athletes don't know you exist if you don't advertise your business and services. If you don't market, eventually you won't have any athletes.  For this reason, it's essential that you develop a marketing strategy to stay ahead of the normal churn of athletes that are the lifeblood of your business.
Content
The primary purpose of your marketing content (what you share or promote) should be to provide value for the athletes, not selling. If you provide consistent value to your audience it will build trust in your brand. 
The content you create should stem from your unique mission as a company.  For example, if your niche is coaching the time-crunched professional athlete, there are numerous topics you can opine about that will speak to your audience.
Another common content generator is taking a pulse on the latest trends in your niche and then provide your own perspective on the topic.
Once you create content, you will need to decide on how you will advertise your material.  Common methods are in person (hosting a talk), social media, blogging, partnering with an event, and sponsoring an athlete.
Events
Showing up to races, partnering with promoters, and hosting training camps or clinics are all 'old school' methods of marketing. They're less popular these days because you can't scale them to the degree you can scale marketing efforts on a website or social media. Don't let that stop you from considering them. 
What you lose in marketing scale, you can make up for in marketing quality.  Few things are more powerful than a coach interacting directly with athletes, showcasing their expertise, getting to know people through conversations and demonstrations, rather than through texts or clever Instagram photos. 
What's more, some things like camps can serve as both a marketing tool and a service for which you can charge. 
Walk the Talk
You don't have to continue racing to be a great coach.  However, if you continue to race, it can be an excellent way to create authentic content. Sharing your struggles and successes as you pursue your own racing goals through blogging, vlogs, and other mediums is a compelling way to resonate with your athletes. 
With your cellphone as your recording studio, it's never been easier to produce material and keep your athletes engaged with your journey. 
Social Media
Social media is one of the most powerful ways to reach athletes. Almost everyone is on the big three – Instagram, Facebook, and Twitter. 
Most companies choose two of those platforms and build their marketing through them. The key is to consistently post compelling content – not flood your audience and then disappear for a month.
Automation tools can save you time.  You can schedule Tweets, Facebook and Instagram posts, so you won't be constantly reminding yourself to post. 
Beyond that, there are other optimizations available to you if you're interested in enhancing your campaigns. 
Blogging/Newsletters/Guides
While it's more long-form, consistently writing articles that reflect your mission are a great way to get a following. 
If you've ever stumbled upon a new website and seen a pop-up asking if you'd like to receive a free 3-part kick-starter guide, then you've seen a great example of using long-form content for marketing. 
It takes work to create it and optimize the process, but once it's in place it can be a powerful tool to offer up free content to prospective clients which can easily turn into leads.
Website
Creating your own website is essential to your business's future success.  You need to be able to direct potential (and current athletes) to one site where they can see what your philosophy is, what services you offer, and how to contact you. 
Websites can be expensive, so do your research.  The correct platform for you will depend on your comfort level with technology and how much time you want to invest in customizing and maintaining the website, in addition to costs.
Education
If you don't have celebrity (you're a former pro), haven't written a book, or pioneered a new training philosophy, you might wonder how you can gain skills as a coach, improve your craft, and gain stature in the coaching community.  Look no further than education.
Furthering your education will improve your coaching fundamentals, give you new ideas to try with your clients, and allow you to offer more to your clients, ultimately making you a better coach.  Athletes notice. 
Education can take many forms.  You can be self-taught, take courses, attend conferences/seminars, get certified through an NGB, or go to University.
Self-taught
For the self-taught learner, books, articles, podcasts, and forums can all provide great content to make you a better coach.  Of all the options, this is often the least expensive, but it does have the drawback that you have to be self-disciplined and scrupulous in what you choose to study.  
Courses
Online courses offered through NGBs or other organizations (including TrainingPeaks) serve up relevant content that you can work through at your own pace.  The course could offer accreditation in nutrition, bike fitting, psychology, etc. The rigor and expense of the courses vary. 
Conferences/Seminars
Typically hosted by NGBs, conferences or seminars are fantastic opportunities because you have access to the educator, lots of content is covered, and you also get the chance to meet other coaches to relate to and bounce ideas off of.
NGB
National Governing Bodies typically offer different levels of certification in their sport which you can fulfill by taking some tests, earning education credits, and attending seminars. 
It's recommended that you pass at least the base level of certification as it often gives you favorable visibility to athletes, increases your pedigree, and, most importantly, ensures that you have a solid grasp of all the fundamentals deemed important by a governing body. 
University
Getting a degree through a university provides one of the most comprehensive education possible for coaching. Thought leaders in sport often have a degree in conjunction with extensive coaching experience. 
TrainingPeaks Business Offerings
TrainingPeaks provides a few services that can help you in your business which are worth exploring. 
Online Coach Directory
Available to anyone with an active coach account, the TrainingPeaks Online Coach Directory allows you to create a profile which you can publish.  Athletes searching in the directory can find your profile and contact you based upon location and available services. 
TrainingPeaks Training Plan Marketplace
All TrainingPeaks coaches have the opportunity to create and publish training plans in the TrainingPeaks training plan store for athletes to purchase.  Building and publishing training plans can be an excellent source of passive income as well as a great way to obtain new coaching clients. 
TrainingPeaks Accreditation
TrainingPeaks offers two levels of certification – Level 1 and Level 2. Requirements and benefits for both can be found here. 
Once a coach receives Level 2 TrainingPeaks certification they are eligible for our Coach Match Service, a program in which we pair athletes with Coaches.