Browse More Plans
CORONAVALS® - Corona VO2 and FTP Booster Plan (Smart Trainer Structured Workouts)
Includes Structured Workouts
Plan Description
DON'T LET YOUR FITNESS SLIDE WHILST UNDER THE CORONA LOCK DOWN. INCREASE IT INSTEAD.
You will gain an extra 10-30 watts using this plan.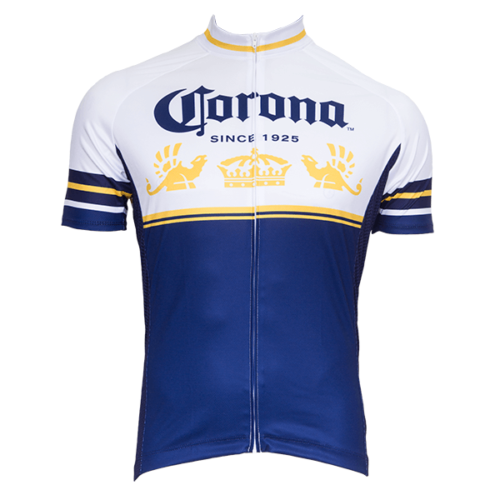 This plan not only works on your VO2 max but includes sessions to boost your FTP power. So you will come away with a larger FTP and VO2 max. By the end of it you will be ready to hit your next training phase with a greater capacity to perform repeated high power efforts. Plus youll be flying if you chose to do any Zwift racing.
All sessions are downloadable to run on your smart trainer or as a workout in your bike computer. There is scope to do extra riding on the end of each session and on the days in between. We suggest any extra riding be predominantly zone 2 so as to get aerobic benefits without inhibiting your performance for the planned sessions.
You will need an active Training Peaks account to use this plan. You can sign up for free when you checkout.

Do your best to perform all the intervals and prescribed efforts as best you can but if you can't complete an interval in a session try missing one interval and trying again after a longer recovery. If this still doesn't work you need to abandon the efforts and ride at an easy recovery intensity for the rest of the session to recover and be ready for the next workout.

Note: you don't fail a session if you don't complete it. Not everyone completes every single session to perfection. You are allowed to be human and have bad days here and there. This will sometimes happen when you are training hard and getting fatigued.

If you have any questions or concerns along the way please don't hesitate to contact me so I can fix the problem for you asap and ensure your best possible result from the plan.
If you would like to check us out first for peace of mind please visit www.powerlab.com.au
We have training plans available for Road Racing, Time Trial, Triathlon, Gravel, Road Racing, Cyclocross and MTB. If we don't have what you need here please let us know and we will create it.
To your measured success,
Angus Harris
POWERLAB CYCLING PERFORMANCE
---
Stats
Average Weekly Breakdown
| Workouts | Weekly Average | Longest Workout |
| --- | --- | --- |
| | 7:13 hrs | 2:02 hrs |
| | —— | —— |
| | Workouts Per Week | Weekly Average | Longest Workout |
| --- | --- | --- | --- |
| | | 7:13 hrs | 2:02 hrs |
| | | —— | —— |
---
This plan works best with the following fitness devices:
Sample Day 1
Today you are going to test your VO2 max and set your FTP based on this as your training for the next 6 weeks is going to be VO2 focused.

Warm up for 30 mins easily then do 3 maximal efforts for 1 min each with 5 mins recovery after each.

Then your VO2 max test will be 5 mins of absolute full gas. This needs to be done on the format that you will be doing most of your interval training so either on the smart trainer or a particular section of road you can do efforts on.

Cool down at least 10 minutes very easy afterward.

Make sure there is no chance of interruptions from family members or traffic lights etc.

Remember 5 minutes is a long time to be going all out so hold back a little in the first minute and build from there. Be sure to empty the tank in the final minute.

Press lap at the start and finish of the 5 min effort and the average power for that 5 mins we will consider to be your VO2 max for now.

Now consider your FTP to be 82.5% of this number.

E.g 5 min test result of 400 * 0.83 = FTP of 332

All training is now based on percentages of this FTP.

Make sure you set this FTP in training peaks, your bike computer and smart trainer software.
Sample Day 2
WU: 15 mins 50%/ 2 mins 90%/ 3 mins 55%

MS: 3 sets of 13 * (30sec 120%/ 15 sec 45%)
3 mins recovery between sets

CD: 10 mins 45%
Sample Day 3
WU: 5 mins 45%

MS: 1:20:00 of zone 2 65%

CD: 5 mins 45%
Sample Day 4
WU: 15 mins 50%/ 2 mins 90%/ 3 mins 55%

MS: 3 sets of 13 * (30sec 120%/ 15 sec 45%)
3 mins recovery between sets

CD: 10 mins 45%
Sample Day 6
WU: 15 mins 50%/ 2 mins 90%/ 3 mins 55%

MS: 4 sets of 8 mins at 105%/ 5 mins recovery

MS 2: 40 mins of zone 2 65%

CD: 10 mins 45%
Sample Day 7
WU: 5 mins 45%

MS: 1:50:00 of zone 2 65%

CD: 5 mins 45%
Sample Day 8
WU: 15 mins 50%/ 2 mins 90%/ 3 mins 55%

MS: 3 sets of 13 * (30sec 120%/ 15 sec 45%)
3 mins recovery between sets

CD: 10 mins 45%