Build Your Business With TrainingPeaks
TrainingPeaks are pleased to continue their partnership with Triathlon Australia as the organization's exclusive training software provider, providing the most comprehensive training, analysis and planning capabilities to further the future of the sport this year and beyond. Triathlon Australia accredited coaches receive discounted access to this market leading technology which provides you with the right tools to set athlete schedules, analyze workout data, find new clients and encourage your athletes to reach their goals. With TrainingPeaks you can do all of these things and more, all in one place.

It's the same training software as Triathlon Australia's High Performance Team are using as they lead into the 2020 Tokyo Olympics and Paralympics. Help your athletes achieve their performance goals alongside them.
Meet TrainingPeaks
Create, track, and precisely analyze your athletes' progress throughout their training journey. TrainingPeaks helps you stay organized, save time, and coach more effectively.

Coaching Made Easy
We'll help you save time and coach more effectively.
Organize & Streamline Communication
Organize & Streamline Communication
Easily see all of your athletes and their data in one place.
Plan Faster
Build structured workouts that automatically update to your athlete's individual zones.
Track Athlete's Progress
Monitor fitness, form, and fatigue over time with the Performance Management Chart to make sure they stay on track to reach their goals.
Actionable Insights
Easily see if their workouts were completed as planned and precisely analyze power, heart rate, and other data to make informed and confident decisions.
Unlock Your Benefits
Take advantage of your discount through Triathlon Australia
Triathlon Australia member coaches receive 20% off Coach Edition Unlimited
Coaches can show proof of Triathlon Australia membership to apply their discount at time of purchase. Please email support@trainingpeaks.com to get started!
Free 7-Day Trial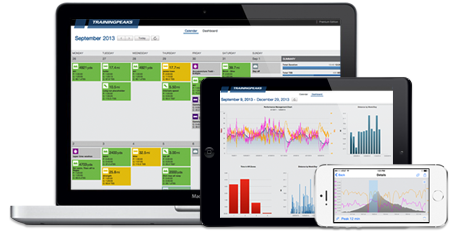 Sell Training Plans
Design and sell training plans to generate more income. Delivered on our web and mobile platform, your training plans will guide every level of athlete to success for any type of event.
Sell Plans
Find New Clients
Our Coach Match Service connects you with triathletes looking for a coach. All TrainingPeaks Certified Coaches are eligible to participate and TrainingPeaks will help you build your business.
Get Certified
TrainingPeaks University
TrainingPeaks courses provide you with a path to becoming a better athlete, smarter coach, and growing your business. Only the best endurance coaches and experts lead TrainingPeaks courses. You can be confident the information you are receiving is up to date, applicable, and tested in the real world.
Learn More