Average Weekly Training Hours 10:40
Average Weekly Training Hours 10:40
"From Base to Race" Plan for XTERRA Beaver Creek
Written by Cody Waite, Endurance Coach, Professional Endurance Athlete and co-owner of Sessions:6 Sport Performance
Are you racing the XTERRA Pan-AM Series event at Beaver Creek? Looking for a training plan to fill the space between your early season base training and get you ready to race Beaver Creek?
With your Spring base fitness established, you can use my 9-week training plan to get you from Base to Race with the specific demands of Beaver Creek in mind. This plan consists of the final 9 weeks of our 25-week XTERRA Training Program, but tweaked to address the specific demands of the challenging Beaver Creek course. Considerations for the high-altitude wetsuit swim; steep, sustained climbs on the bike; and the strength based run with two long grinding climbs and two quad-busting descents, are taken into account and implemented in the training program to have you at your peak in mid-July!
This program is designed to follow my XTERRA Base Prep & Base Plans, but you can easily jump into this 9-week plan if you have at least 6-8 weeks of base training under your belt. To start this plan you should be able to comfortably swim 2500y in the pool, ride up to 3 hours on the bike and run 8 miles over hillier terrain on the run. Training sessions are easily modified to accommodate more or less fitness/experience levels.
Overview:
BEAVER CREEK RACE PREP: 7 weeks, designed for the intermediate to advanced XTERRA athlete ramping up their swim-bike-run fitness specifically for a peak at XTERRA Beaver Creek. The training sessions incorporate a Vo2 Max and Anaerobic Threshold training emphasis, to address the sustained power output required on both the bike and run, while maintaining the strength & endurance developed in your Base Phase. Also included are easy recovery sessions to allow for adequate rest and absorption of training intensity.
BEAVER CREEK TAPER: 2 weeks, designed to de-load the accumulated fatigue from the Race Prep Phase intensity, while increasing race-ready freshness. Intensity remains while overall volume drops and recovery is in place, leaving you ready to race!
REPEATABLE for XTERRA USA CHAMPIONSHIPS: If you like what you achieved in Beaver Creek, you can easily reuse this plan a second time leading up to XTERRA USA Champs in Utah. With the courses being fairly similar (ie. wetsuit swim, long climbs, altitude, etc.) it's an easy option. After a short recovery, maybe a little re-visit to base, and then with 9 weeks to go until Ogden hit it again to reach a potentially even higher peak in September!
Plan Details:
Ability Level: Intermediate to Advanced (program adjustable in both volume and intensity)
Number of Weeks: 9 (3 Race Prep, 1 Recovery, 3 Race Prep, 1 Taper, 1 Race)
Training Days per Week: 5-7 (written for 7 days, but can be consolidated to as few as 5)
Training Hours per Week: as little as 8, as many as 15+ (adjustable depending on your preference of aerobic volume)
Equipment Needed: pool, weights, HRM, power meter is preferred
Questions?
Email Cody directly with questions now or as you go:
cody@sessions6.com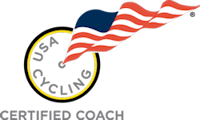 &nbsp &nbsp &nbsp &nbsp &nbsp &nbsp &nbsp
Sample Day 1
Easy spin on the road and/or technical MTB practice. Recover from weekend, prepare for mid-week high intensity key session.
60-90 minutes.
Sample Day 2
WARM-UP:
Snorkel, buoy, band...
-200 @ 60%, 0:20 rests
-150 @ 70%, 0:15 rests
-100 @ 80%, 0:10 rests
-50 @ 90%, 0:05 rests
MAIN SET:
-100 max effort for time
-200 easy
-200 max effort for time
-300 easy
-400 max effort for time
-100 easy
WARM-DOWN:
-300-600 easy pull, choice of gear
Sample Day 3
WARM-UP:
-10:00-20:00 easy
-5:00 build to threshold/race pace
-5:00 easy
MAIN SET:
-8-10x[2:00 @ 115-120% FTP, 2:00 easy]. Best on a steeper climb w/ good traction (or trainer).
-5:00 easy
AEROBIC SET:
-optinal additional aerobic riding to meet volume goals
(60-90 minutes total time)
Sample Day 3
Best done "off-the-bike" as a brick style session...
-4:00 build to tempo pace
MAIN SET:
-8-12x[1:00 steep hills @ 9/10 effort level (zone5), walk/jog down recoveries]
WARM-DOWN:
-2:00 walk
-5-10:00 easy run
-3:00 walk
--------------
IF you choose to do this as "stand alone" session, include the following warm-up prior to beginning main set...
WARM-UP:
-5:00 Dynamic Warm-Up
-10-15 easy run
-4:00 build to tempo pace
-2:00 walk
-4x[0:15 strides, 0:45 walk]
Sample Day 4
WARM-UP:
Snorkel, buoy, band...
-300/200/100 easy
Snorkel, band...
-150/100/50
MAIN SET:
-2-3x200 @ 800 pace, 0:20 rests
-100 easy
-2-3x400 @ 1600 pace, 0:40 rests
-100 easy
KICK SET:
-6x50 fast kick w/ fins
WARM-DOWN:
100 easy
Sample Day 4
Maintenance: 1x20 @ 50% 1RM Endurance + 1x8 @ 85% 1RM Strength + 1x6 @ 60% 1RM Power.
Sample Day 5
Light, flat, soft run for basic aerobic maintenance. Save yourself for the weekend!
30-60 minutes.