Summary
9-Week Race Prep & Race Plan for XTERRA Triathlon - Re-Usable
Written by Cody Waite, Endurance Coach, Professional Endurance Athlete and co-owner of Sessions:6 Sport Performance
Do you have your base fitness established and you're now ready to dial in your race specific training for an upcoming XTERRA Triathlon?
Our 9-week Race Prep and Taper/Race Plan is just for you! This plan consists of the final 9 weeks of our 24-week XTERRA Training Program. The plan builds off of your base fitness and develops your specific XTERRA racing fitness designed to set you up for your "A" race.
This program is designed to follow our 6-week XTERRA Base Prep Plan and 9-week XTERRA Base Plan, but you can easily jump into this 9-week plan if you have at least 6-8 weeks of base training under your belt. To start this plan you should be able to comfortably swim 2500y in the pool, ride up to 3 hours on the bike and 8 miles on the run.
Overview:
RACE PREP PHASE: 7 weeks, designed for the intermediate to advanced XTERRA athlete ramping up their swim-bike-run fitness for their upcoming goal event(s). The training sessions incorporate a Vo2 Max and Threshold training emphasis while maintaining the strength & endurance developed in your Base Phase. Also included are easy recovery sessions to allow for adequate rest and absorption of training intensity.
RACE PHASE: 2 weeks, designed to de-load the accumulated fatigue from the Race Prep Phase intensity, while increasing race-ready freshness. Intensity remains while overall volume drops and recovery is in place, leaving you ready to race!
REPEATABLE: You can easily reuse this plan for additional "A" races within the same season (or again in future seasons). Within the same season, simply re-load it on your Training Peaks calendar 9-weeks out from next goal race and fill in the time before with additional base training.
Plan Details:


Ability Level: Intermediate to Advanced (program adjustable in both volume and intensity)


Number of Weeks: 9 (3 Race Prep, 1 Recovery, 3 Race Prep, 1 Taper, 1 Race)


Training Days per Week: 5-7 (written for 7 days, but can be consolidated to as few as 5)


Training Hours per Week: as little as 8, as many as 15+ (adjustable depending on your preference of aerobic volume)


Equipment Needed: pool, weights, HRM, power meter is preferred


Questions?
Email Cody directly with questions now or as you go: cody@sessions6.com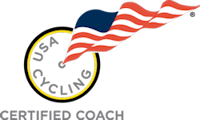 &nbsp &nbsp &nbsp &nbsp &nbsp &nbsp &nbsp
&nbsp &nbsp &nbsp &nbsp &nbsp &nbsp &nbsp