Average Weekly Training Hours 05:46
Average Weekly Training Hours 05:46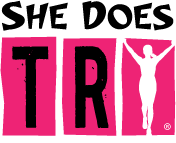 "It's never too late to be what you might have been." - George Elliot
Especially designed for the NOVICE female age group triathletes with full time jobs and other commitments, this 10-week structured and periodized plan designed by USAT-certified coach Krista Schultz, MEd, CSCS will prepare you for any International/Olympic-distance Triathlon (typically 1,500m swim, 40km bike, 10km run). This plan includes scientifically designed workouts formulated from over 12 years of practical coaching and racing experience.
The plan includes 2 workouts each of swim, bike and run plus a BRICK and ranges from 5 to 8 hours (max) of training per week with Monday as the designated off day. Included also with this plan is a comprehensive downloadable training guide.
Athletes should be able to complete the following workouts prior to beginning the plan:
• Swim: 100 meters or yards continuously
• Bike: 60 minutes
• Run or Run/Walk: 40 minutes
Questions? Please visit us on the web at enduranceworks.com or email our team directly at: info@enduranceworks.com.

Please note: This plan can be re-used in the future (change start or end date).
Sample Day 2
W/U:
100 easy free, r15s
2 x 100 side kicking drill (see embedded video), r15s
MAIN SET:
4 x 25 balance drill, r15s
2 x 200 easy, r20s
2 x 150 steady, r20s
4 x 100 (25 fast / 75 easy), r20s
C/D: 200 any stroke
Total: 1,600
Sample Day 3
Z2. Include 8 x 30s single leg drill each leg (alternate legs so total of 16). Focus on keeping heels flat.
Sample Day 4
Z2. Include 6 strides – quick fast accelerations (not a sprint) for 20s to get your muscles firing faster!
Sample Day 5
W/U:
200 easy pull, r20s
2 x 50 zipper drill (see embedded video), r15s
MAIN SET:
4 x 300 steady, r30s
4 x 100 (25 fast, 25 easy), r20s
C/D: 100
Total: 2,000
Sample Day 6
Quickly transition to an easy run after biking.