Browse More Plans
Langdistanz: komplette Saisonvorbereitung; 35 Wo.;Level: Top Age Group;deutsch;Startpunkt jederzeit
Plan Description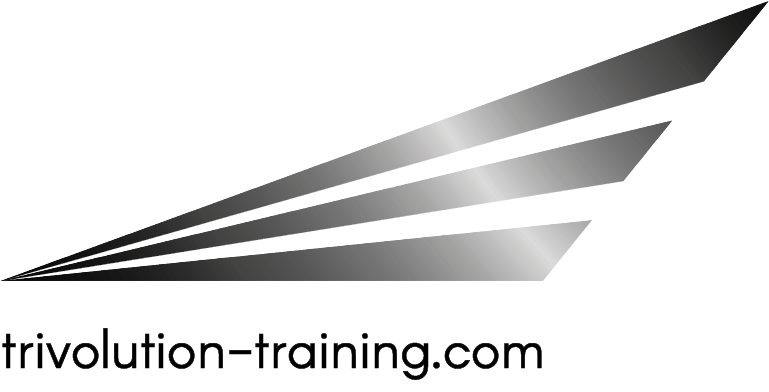 Improvement starts right now!
Du gehörst zu den besten Langdistanz-Triathleten deiner Altersklasse in Deutschland? Du willst endlich nach Hawaii weil du die Qualifikation nur knapp verpasst hast? Vielleicht willst du auch mal auf's Podium bei deiner nächsten Langdistanz? Dann ist dieser Trainingsplan genau die richtige Wahl!Der Plan wird dich fordern und es wird ab und zu richtig schwer werden, doch wenn Zielstrebigkeit und Ehrgeiz Eigenschaften sind, die dich genau beschrieben, erreichst du damit das nächste Level!Auf Basis dieses Trainingsplans haben unsere Age-Group Athleten schon Zeiten von unter 8:48h bei Langdistanzen erzielt!Der Plan beinhaltet eine komplette Saisonvorbereitung über 35 Wochen im Hinblick auf deine nächste Langdistanz. Er kann jederzeit gestartet und auch mehrfach verwendet werden.
Auf Basis der "Reverse Periodisierung" kümmern wir uns erst um deine Unterdistanz-Leistungen. Du wirst schnell werden auf kurzen Strecken und zwar richtig schnell! Dieses neue Level an Leistung nehmen wir dann über die kommenden Wochen und Monate mit zu den längeren, wettkampfspezifischeren Einheiten. So erreicht du ein ganz neues Niveau!Ein weiterer Vorteil der "Reverse Periodisierung" liegt in der Umsetzung für uns Mittel-Europäer. In den Winter-Monaten stehen kurze und intensive Einheiten auf dem Programm! Keine 6h Grundlagen-Ausfahrten auf dem Rad. Speed comes first! So bleibt das Training interessant und sehr abwechslungsreich!Wir arbeiten seit Jahren mit unseren Age-Group und Profi Athletinnen und Athleten bei trivolution-training.com mit dieser Periodisierung und erzielen außerordentliche Verbesserungen!Die einzelnen Zyklen sind nach einem vierwöchigen Schema aufgebaut. Woche 1 bis 3 steigern sich in der Intensität (nicht zwangsläufig dem Umfang!) und Woche 4 beinhaltet dann 3 + 1 (aktive) Entlastungstage. Die längsten Einheiten der Woche finden am Wochenende statt. Montag und Freitag wird in jeder Woche als aktiver Entlastungstag gestaltet!
Voraussetzungen:


mehrjährige Trainings- und Wettkampferfahrung


mind. Top15 AG bei großen Langdistanzen


mind. 15-24h Zeit für Training in der Woche


ein Leistungsmesser ist von sehr großem Vorteil (aber nicht zwingend erforderlich)
Was du bekommst:
Dieser Trainingsplan beinhaltet 35 Wochen strukturiertes Training auf höchstem Age-Group Niveau im Hinblick auf Deinen Langdistanzwettkampf! Ein Vorbereitungs-Wettkampf über die Mitteldistanz ist vier Wochen vor der Langdistanz eingeplant. Zudem werden Pläne für Athletiktraining sowie Videos für Mobilitäts-Training und Krafttraining zur Verfügung gestellt.Ein ausführlicher Trainingsguide dient als Leitfaden zu dem Trainingsplan. Diesen findest du an Tag 1 zum Download.
Falls du irgendwelche Fragen hast, zögere nicht, mich zu kontaktieren:
Matthias Knossalla
www.trivolution-training.com
coaching@trivolution-training.com
Let's get it on!
Coach K
---
Stats
Average Weekly Breakdown
| Workouts | Weekly Average | Longest Workout |
| --- | --- | --- |
| | 4:34 hrs | 1:45 hrs |
| | 8:28 hrs | 5:30 hrs |
| | 4:05 hrs | 2:30 hrs |
| | 0:53 hrs | 0:30 hrs |
| | Workouts Per Week | Weekly Average | Longest Workout |
| --- | --- | --- | --- |
| | | 4:34 hrs | 1:45 hrs |
| | | 8:28 hrs | 5:30 hrs |
| | | 4:05 hrs | 2:30 hrs |
| | | 0:53 hrs | 0:30 hrs |
---
This plan works best with the following fitness devices:
Sample Day 1
Allgemeine Athletik bzw. Verletzungsprophylaxe
Stretching, Rumpfstabilisation, Gewichtstraining, Training mit dem eigenen Körpergewicht, Massage....hier ist alles möglich! Höre auf deinen Körper und gib ihm genau das, wonach er verlangt!
Schwimmen, Rad und Lauf sind recht einseitig, hier ist deine Chance, an "Schwachstellen" außerhalb der drei Sportarten zu arbeiten!
Solche Sessions niemals ausfallen lassen!

Ein paar Übungsvorschläge einzelner Athletik-Übungen findest du hier zum Download (bzw. im Anhang):

http://docdro.id/sylxHMI

Bitte nur als Inspiration verstehen und nicht immer nur diese Übungen ausführen! Variation ist beim Athletiktraining Trumpf!
Sample Day 1
Warm Up: 200m beliebig

- 10x50m Flossen Beine (Delphin, Rücken, Kraul), P. 10s
- 100m locker
- 10x50m Mini-Lagen (25er Wechsel), P. 10s
- 100m locker

- 2x250m (je 50m: Delphin einarmig+Br. Arme, Delphin Beine+Kr. Ar, Del Bei+Rü Arme, Del Be+ Kr. Arme), P. 30s

- 4x100m Paddles+PB Kraul (80%), P. 15s
- 5x100m (25m Kr. ohne Atmung, 75m locker beliebig), P. 20s

Cool-Down: 100m aus
Sample Day 2
20s richtig schnell; Laufband oder Outdoor
Warm Up: 15min
Main Set: 10 x (20s schnell, 40s easy)
Cool Down: 15min GA1

Schnell ist, was an dem Tag möglich ist!
Sample Day 2
Lockere GA1 Ausfahrt ohne große Belastungsspitzen!
Sample Day 3
-10min ein
-3min VO2max (oder gefühlt 95%)
-5min GA1
-3x: (5x10s max+1:50min GA1), P. 5min GA1
-7min easy aus
Sample Day 3
Warm Up: 100m beliebig

- 800m (70%): 200m Arme, 100m ges, 100m Beine, 100m ges, beliebige Lagen
- 4x25m TÜ: beleibig

- 3x250m (80%): PB 7er Zug (1.,3. Fingerpaddles), P. 15s
- 100m locker

- 3x (150m Beine Flossen + 4x25m Tauchen Flossen, P. 20s)
- 100m locker

- 9x50m Kr. (70%/95%): P. 10s (jeden 3. schnell)

Cool-Down: 150m aus
Sample Day 4
Grundlage + 5-10 Antritte an kleinen Steigungen oder Gegenwindpassagen.