Training Load By Week
Average Weekly Training Hours: 10:38
"You are an IRONMAN®!!!"
When you hear these magical words as you cross the finish line, you've accomplished something very special.
Designed for EXPERIENCED triathletes with multiple IRONMAN or IRONMAN 70.3® finishes, the primary goal of this training plan is to prepare you to excel in your IRONMAN race.
This plan utilizes Workout Builder feature to create structured workouts that you can export your workouts to devices, like Garmin. Workout detailed descriptions can also be followed without exporting them to devices. Training zones, which will be set and updated during field tests every 3-4 weeks, are based on % of Lactate Threshold Rate (LTHR) for bike and run and % of Lactate Threshold Pace (LT-prace) for the swim. Although not required, we recommend using a heart rate monitor in conjunction with perceived effort.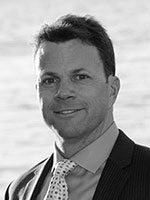 Designed by USA Triathlon-certified coach and exercise physiologist David Glover, MSE, MS, CSCS, this plan encapsulates his passion for the sport, his experience from dozens of Half and Full IRONMAN distance finishes and his success coaching hundreds of triathletes.
Starting 24 weeks before your goal race, this plan begins with a 6-week prep period (7-8.5 hours including strength training) then progresses through three base periods and one build period (16.5 hrs max per week) prior to peaking and tapering. Following the prep period, each week typically contains 3x swims, 3x bikes and 3x runs plus 1 BRICK run. You will build up to: 4,500 yards (or meters) swimming, 5 hrs biking and 2.5 hrs running. Your long ride is Saturday, long run is Sunday and off day is Monday.
Prior to using this plan, you should be able to complete the following workouts:
• Swim: 500 meters or yards continuously
• Bike: 90 minutes
• Run: 45 minutes (run or run/walk)
Purchase of this plan includes our comprehensive 40+ page Triathlon Training Guide, which explains how to use your training plan plus email access to David Glover at any time for questions that you may have about this plan.
For more information about this plan, please DOWNLOAD the Description Document.
Questions? Please visit us on the web at enduranceworks.com or email David directly at: david@enduranceworks.com.
Training for another race distance? We also have training plans for IRONMAN 70.3 Triathlons and Sprint & Olympic Triathlons plus Running Races (from 5k to marathon), too.
Sample Day 1
Perform "Swimming Field Test" at: http://www.enduranceworks.com/resources/field-tests/ to perform you test and calculate your swim pace training zones.

View swim drill videos: http://www.enduranceworks.com/resources/swim-drill-videos/
Sample Day 1
W/U:
5' (minutes) Z1.

35' Z2. Include 6x 30" (seconds) pick ups mixed in - accelerate to a fast cadence (without bouncing in the saddle)

5' at 90+ rpm (small chainring in front)

Note: This workout can be done on a trainer.
Sample Day 2
5' Z1 warm up

5' with 5 x 10" strides (50" jog in between). Strides are quick accelerations (but not all out efforts) to engage your fast twitch muscle fibers.

25' Z2 Nice and smooth. Keep upper body relaxed.

5' Z1
Sample Day 3
Bike Heart Rate Zone Test
Field test to set your training zones for the bike.

Download and follow "Cycling Field Test" protocol at http://www.enduranceworks.net/resources/ to calculate your bike training zones using power, heart rate or perceived effort.

Your training zones may change over time.
Sample Day 4
30' Z1 to Z2 - nothing fancy.
Sample Day 4
Warm Up:
100 Z1 easy Choice, r10s
2x 100 Float Kick Drill, r10s
4x 25 FR Z3 (quick arm turnover), r10s

Main Set
300 FR Z2 with pull buoy, r30s
6x 50 FR steady Z2 (hold same pace for all), r10s
300 FR steady Z2 with paddles, r20s
4x 50 FR (25 Z4 Fast, 25 Z1 Easy), r15s

Cool Down:
300 FR Z1 easy with pull buoy - focusing on long, gliding strokes.

View swim drill videos: http://www.enduranceworks.com/resources/swim-drill-videos/

Note: You may substitute a masters swim session in place of this workout.
Sample Day 5
Warm Up:
5' Z1 to Z2.

5' consisting of 5 x 15" fast spinning (easy gear at 100+ rpm without bouncing up and down in saddle). Easy 45" Z1 in between each effort.

60' Z2. Include 5 x 60" (seconds) Z3 standing mixed in.

10' Z1 at 90+ rpm easy gear

Ride outside if possible. Make a note of what you eat and drink during your ride.