Browse More Plans
Senior (55+) IRONMAN® Training Plan (18 Weeks, 1 Day Off Per Week), Email Support + Reusable
Plan Description
"You are an IRONMAN®!!!"
When you hear these magical words as you cross the finish line, you've accomplished something very special.
Designed for SENIOR triathletes (age 55+) the primary goal of this SENIOR training plan is to prepare you for a successful IRONMAN race finish by including a recovery (easier) week every other week.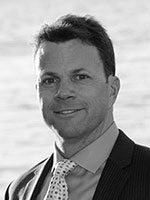 Designed by Exercise Physiologist, Coach and Masters athlete David Glover, MSE, MS, CSCS, this plan encapsulates his education, experience (28 IRONMAN distance finishes with an 8:51 PR), success and passion coaching thousands of triathletes to achieve their excellence...beyond what they knew they could do.
Beginning 18 weeks before your target race, this plan progresses through three base periods and one build period (14 hours is biggest training week) prior to tapering for your race. Each week typically contains 3x swims, 3x bikes, 3x runs plus 1 BRICK run and 2x optional strength training. Long rides are on Saturday with long runs on Sunday. Monday is the designated day off. Using the plan, you will build up to: 3,800 yards (or meters) swimming, 5-6 hours biking and 2.5 hours running.
Prior to using this plan, you should be able to complete the following workouts:
• Swim: 500 meters or yards continuously
• Bike: 2 hours
• Run: 60 minutes (or run/walk)
Purchase of this plan includes our comprehensive 40+ page Triathlon Training Guide, which explains how to use your training plan plus email access to David Glover at any time for questions about this plan.
For more information about this plan, please DOWNLOAD the Description Document.
What do our clients say? Please see their testimonials.
Questions? Please visit us on the web at enduranceworks.com or email David at: david@enduranceworks.com.
Training for another race distance? We also have training plans for IRONMAN 70.3 Triathlons, Sprint & Olympic Triathlons and Running Races (from 5k to marathon), too.
Please note:
• This training plan starts any Monday or can be set to end on Sunday of race weekend.
• You can reuse this training plan for future races.
• IRONMAN®, IRONMAN 70.3® and IRONMAN Triathlon® are registered trademarks of World Triathlon Corporation (WTC).
---
Stats
Average Weekly Breakdown
| Workouts | Weekly Average | Longest Workout |
| --- | --- | --- |
| | 2:12 hrs | 1:30 hrs |
| | 4:31 hrs | 5:00 hrs |
| | 2:47 hrs | 2:30 hrs |
| | —— | —— |
| | —— | —— |
| | Workouts Per Week | Weekly Average | Longest Workout |
| --- | --- | --- | --- |
| | | 2:12 hrs | 1:30 hrs |
| | | 4:31 hrs | 5:00 hrs |
| | | 2:47 hrs | 2:30 hrs |
| | | —— | —— |
| | | —— | —— |
---
This plan works best with the following fitness devices:
Sample Day 1
W/U:
100 easy CHOICE
2 x 100 side kicking drill, r10s

Main Set:
2 x 300 FR steady, r15s

50 non-FR easy, r10s

3 x 200 FR start easy and finish Z3 (fast), r20s

50 non-FR easy, r10s

5 x 100 FR (25 very fast / 75 easy), r15s

C/D: 200 easy CHOICE

View swim drill videos: http://www.enduranceworks.net/resources/swim-drill-videos/
Sample Day 1
Bike Heart Rate Zone Test
Field test to set your training zones for the bike.

Download and follow "Cycling Field Test" protocol at http://www.enduranceworks.net/resources/ to calculate your bike training zones using power, heart rate or perceived effort.

Your training zones may change over time.
Sample Day 2
Steady Z2. Keep upper body relaxed. Mix in 6x 60" Z3 pickups.
Sample Day 3
Z2

Include:

6 x30" high speed spins with moderate resistance and 30" in between (as fast as you can without bouncing in the saddle)

and

3 x 60" single leg drill under moderate tension (cadence 60-70 rpm) each leg (alternate legs so total of 6). Focus on keeping heels flat.

See how to do the cycling drills at: http://www.enduranceworks.net/resources/cycling-drills/
Sample Day 4
W/U:
300 easy CHOICE
4 x 50 FR (fast Z5, easy Z1), r15s
2 x 100 FR start easy and build to Z4, r20s
100 FR easy Z1, r60s

Main Set:

1 x 1000 FR time trial - as fast as you can but pace yourself, r60s

See "Swimming Field Test" at http://www.enduranceworks.net/resources/field-tests/ to calculate your swim training zones.

C/D: 200 easy CHOICE
Sample Day 4
Z2. Nothing fancy. Keep it steady and comfortable.
Sample Day 5
W/U 10' to Z2. Include 6 x 15-20" fast spinning (easy gear at 100+ rpm) mixed in.

Maintain a steady Z2 effort over the duration of the ride.

Practice nutrition and hydration as if in a race. Make a note of what you eat and drink during your ride.