Average Weekly Training Hours 10:26
Average Weekly Training Hours 10:26
#skimoiscoming
Designed for ADVANCED or INTERMEDIATE athletes looking to finish a long traverse race in 2018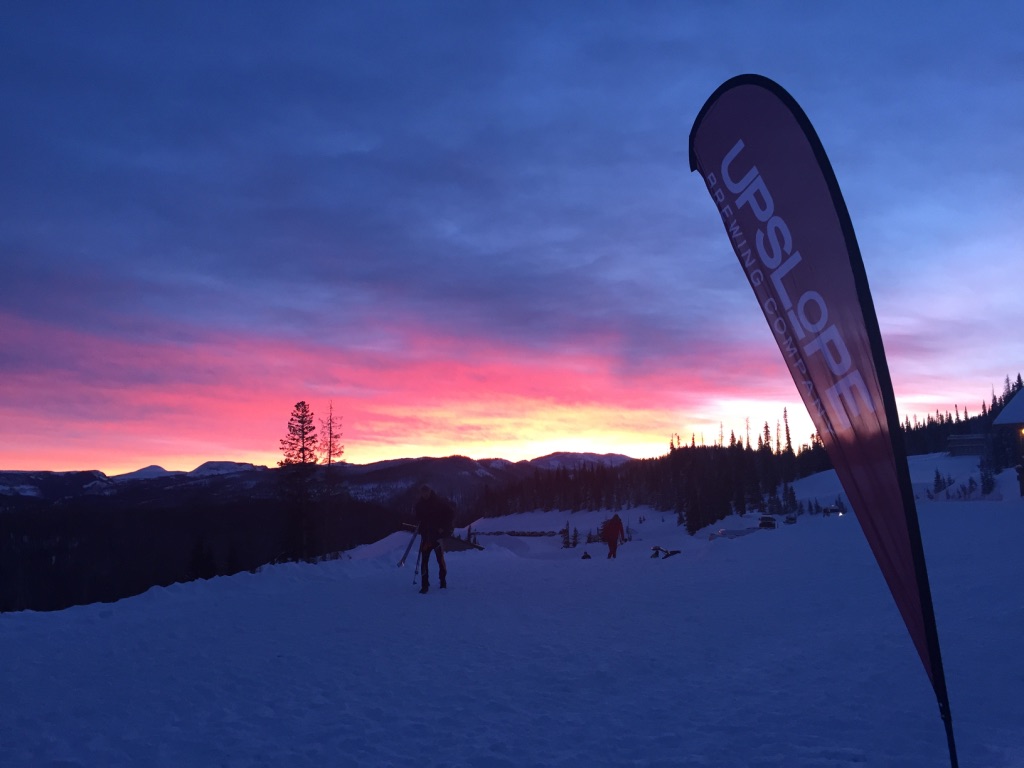 Hand-crafted by USSMA National Team Head Coach Joe Howdyshell, MS, this plan encapsulates his passion for the sport and his nation-leading knowledge of skimo coaching.
The plan provides a 12-week structured and periodized training schedule between 7.5 and 14.5 hours (averaging 10 hours) per week in order to maximize your performance on race day. Each week contains intervals, strength, and a long weekend workout.
Prior to using this plan, you should be able to hike/run in steep terrain for 2 hours (without feeling like you're going to die).
Purchase of this plan includes our comprehensive Skimo Training Guide, which explains how to use your training plan plus email access to Coach Joe at any time for questions that you may have about this plan, videos explanations of strength exercises, and Badass Coaching style motivation.
For more information about this plan, please DOWNLOAD the Description Document.
Questions? Please visit our website SummitEnduranceAcademy.com or email Joe directly at Joe@SummitEnduranceAcademy.com
**Warning: Plan notes contain profanity. Why? Because we f*&ing love it.
Sample Day 2
15m progressive warmup
5m L3
5m L1/2 ending at the bottom of a good interval climb.
-
3x: 5m of (30s L5, 30s L1)
(with 5m recovery between)
-
Cooldown to complete prescribed time.
Sample Day 2
WARMUP:
10m jog
-
WORK 1: (1m rest between sets)
3x(30seconds of pushups)
5X(Lunge compass)
3x(10 burpees)
1:00m ski racer tuck
4x(10 forward lunges with 10lb weight held above head)
-5 lunges on each side, alternate hands by set
3x(10 forward arm raises, 5lb per hand, thumb facing each other)
-make sure you set your shoulders back/good posture during the whole movement.
3x(30s mogul jumps over a line)
1:00m ski racer tuck
2:00 rest
-
WORK 2: (No rest)
1:00m plank
1:00m each side plank
1:00m bridge
1:00m ski racer tuck
-
WORK 3: (No rest)
3x(
30s supine knee raises
30s mountain climbers
30 situps
30s mountain climbers
30s rest)
1:00m ski racer tuck
-
COOLDOWN:
10m jog
Sample Day 3
L1, any mode.
Sample Day 3
TV Transitions: Skin to Ski
Take time in front of the TV, or with friends, and practice ten skin to ski transitions. This should be as specific as possible with your race gear, including pants and pack.
Sample Day 4
On a nordic center, on skate gear
15m skate, Zone 1-2
15m skate without poles, Zone 1-2
10m double pole (upper body only), Zone 1-2
20m skate, Zone
Sample Day 5
15m progressive warmup - 3m Hard 3m Easy 2m HardER 5m easy - 30m all out uphill, WELL PACED - 15m easy uphill
Sample Day 5
WARMUP:
10m jog

-
WORK 1: (30s rest between sets)
3x(
30s pushups
3X(Lunge compass)
30s Burpees
1:00m ski racer tuck
30s mogul jumps over a line
1:00m ski racer tuck
3m rest)
-
WORK 2: (1:00m rest between sets)
4x(10 forward lunges with 10lb weight held above head)
*5 lunges on each side, alternate hands by set
3x(10 forward arm raises, 5lb per hand, thumb facing each other)
*make sure you set your shoulders back/good posture during the whole movement.
-
WORK 3: (No rest)
1:00m plank "around the world"
*maintain plank while lifting right hand slowly, replace, lift left hand, replace, left foot, etc.
1:00m each side plank, with twist to touch the ground, and then reach for the sky
1:00m bridge, alternating leg lifts
1:00m ski racer tuck
-
WORK 4: (No rest)
3x(
30s supine knee raises
30s mountain climbers
30 situps
30s mountain climbers
30s rest)
1:00m ski racer tuck
-
COOLDOWN:
10m jog