Summary
18-Week Off-Season Strength Program for Cyclists/Mountain Bike/Triathlon
Written by Cody Waite, Endurance Coach, Professional Endurance Athlete and co-owner of Sessions:6 Sport Performance
Overview:
Our ALL NEW FOR 2019 18-week progressive strength training program is designed specifically for endurance athletes to be utilized throughout your off-season & pre-season base training build. This cycling (and run) specific strength program focuses on two primary lifts that contribute to power production: the Squat & the Deadlift. Over the 18 weeks you gradually build strength in these two specific movements following our detailed progression and loading spreadsheet that is specific to your ability.

Surrounding the 'Main Strength Set' of each session, you incorporate a variety of our hand-chosen Warm-Up Sets, Core Sets, Push-Pull Sets, Stability Sets, Power Sets, and Mobility Sets. Each of these sets are available with explanation & demonstration in our YouTube Video Library. Every exercise set is designed around creating the the strength, stability and movement required for more power on the bike (and run)!

Also included with the plan are suggested Strength Maintenance sessions to follow throughout your Race Prep "in-season" training & racing schedule. Don't lose all your hard earned gains! Maintain your strength through the race season so you can can start back stronger next "off-season"!
Included with Your Plan:


3 Training Phases: Base, Build, and Maintenance


A twice weekly, detailed training session layout


Our LOAD CALCULATOR SPREADSHEET to determine your loads per session for every set of Back Squat & Deadlift


Links to VIDEO LIBRARY of each specific movement set for the days session


Built in recovery weeks to allow for adaptation and progression


More Plan Details:
Other Plans to Consider:
Search v3.1 in the Training Peaks Plan Store for more training plans that feature our Strength Training Programming.
Questions?
Email Cody directly with questions now or as you go: cody@sessions6.com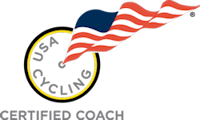 &nbsp &nbsp &nbsp &nbsp &nbsp &nbsp &nbsp
&nbsp &nbsp &nbsp &nbsp &nbsp &nbsp &nbsp
Stats
Training Load By Week
Average Weekly Training Hours: 02:03