Average Weekly Training Hours 07:53
Average Weekly Training Hours 07:53
Designed for Long Course Duathlons (10K Run / 150K Bike / 30K Run) like the Long Distance Duathlon World Championships in Switzerland, the primary goal of this training plan is to prepare you to excel in your duathlon race.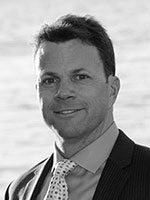 Designed by Exercise Physiologist and Coach David Glover, MSE, MS, CSCS, this plan encapsulates his education, experience (28 IRONMAN distance finishes with an 8:51 PR), success and passion coaching thousands of triathletes and duathletes to achieve their excellence...beyond what they knew they could do.
Beginning 24 weeks before your target race, this plan begins with a 6-week prep period (5-6 hours per week) then progresses through three base periods and one build period (11.5 hours is biggest training week) prior to tapering for your race. Each week typically contains 3-4x bikes, 3x runs (includes 1-2 BRICKs) and 2x strength training (optional). BRICK workouts include: Bike-Run, Run-Bike-Run, Run-Bike and Bike-Run-Bike variations. Long runs are on Thursday with long rides on Saturday. Monday is the designated day off (Friday is optional for a second day off). Using the plan, you will build up to 5 hours for your long bike and 2 hours 10 minutes for your long run.
Prior to using this plan, you should be able to complete the following workouts:
• Bike: 90 minutes
• Run: 45 minutes
Purchase of this plan includes our comprehensive 40+ page Triathlon Training Guide, which explains how to use your training plan plus email access to plan author David Glover at any time for questions about the plan.
For more information about this plan, please DOWNLOAD the Description Document.
Questions? Please visit us on the web at enduranceworks.com or email David directly at: david@enduranceworks.com.
Training for another race distance? We also have training plans for IRONMAN Triathlons, IRONMAN 70.3 Triathlons and Sprint & Olympic Triathlons plus Running Races (from 5k to marathon), too.
Please note:
• This training plan starts any Monday.
• You can reuse this training plan for future duathlon races.
• You can use this plan for a race on either Saturday or Sunday. When applying the plan, be sure to set it to end on Sunday of race weekend.