Summary
Includes Structured Workouts
6 Week Aerobic Threshold (AeT) Plan
Written by Cody Waite, Endurance Coach, Professional Endurance Athlete and co-owner of Sessions:6 Sport Performance
Six Weeks to more aerobic POWER!
Build your aerobic base with this 6-week progression of aerobic threshold training. This REPEATABLE program is ideally placed after your rest break at the conclusion of your previous season, and before your off-season intensity build. This entirely aerobic training plan focuses on training your aerobic fitness for better fat burning capability and increased aerobic power and endurance. This is the foundation of any annual cycling training program.
Overview:
Start things off with an Aerobic Threshold Test, either on the road with a powermeter or on your power-based smart trainer. Then you progressively build your aerobic energy system with two interval based trainer sessions (which you can take outside if desired), and a longer endurance ride on the weekend. Also provided are three more days of additional training based on your individual fitness level and time availability. On week six, you retest and look for improvements in power at your aerobic threshold heart rate. From here, you can then dive into your higher intensity training with added confidence, or repeat the cycle a second time for even further aerobic development.
Equipment Needed:
Heart Rate Monitor (required), power meter (needed for progress checks, but not required) and/or power-based smart trainer for testing and indoor sessions as desired.
Questions?
Email Cody directly with questions now or as you go: cody@sessions6.com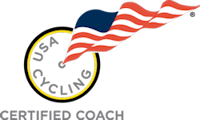 &nbsp &nbsp &nbsp &nbsp &nbsp &nbsp &nbsp
&nbsp &nbsp &nbsp &nbsp &nbsp &nbsp &nbsp
Stats
Average Weekly Breakdown
Average Weekly Training Hours: 08:32
Training Load By Week
Average Weekly Training Hours: 08:32