Average Weekly Training Hours 10:12
Average Weekly Training Hours 10:12
36-Week LT100MTB Plan, version 3.0 w/ Completely Structured Workouts & Strength Program
Written by Cody Waite, Endurance Coach, Professional Endurance Athlete and co-owner of Sessions:6 Sport Performance
Back for 2019, my most extensive and complete LT100 plan with my updated Indoor Trainer Series Program & Strength Progression Program.
You're looking at NINE MONTHS of progressive training to build your complete fitness from Base through Race for the 2019 LT100. You'll begin with a 24-week progressive Base Build beginning in December of both off-bike strength training and on-bike aerobic training. You'll develop strength and aerobic fitness through gradually increasing intensity through April. From May onward you'll progressively reduce intensity while building your endurance volume through longer rides as you approach race day. The final two weeks allow for a taper to have you feeling fresh and ready to PR on August 10th!
Overview:
ALL NEW FOR 2019, we've improved our testing protocol on the bike to include both an aerobic and anaerobic power test, and a training calculator spreadsheet you can easily enter your test data into to get your most current training zones and progress identified.
Our progressive strength training program is designed specifically for endurance athletes to be utilized throughout the off-season base training build. This cycling specific strength program focuses on two primary lifts that contribute to power production: the Squat & the Deadlift. Surrounding the 'Main Strength Set' of each session, you incorporate a variety of our hand-chosen Warm-Up Sets, Core Sets, Push-Pull Sets, and Mobility Sets.
Together, the aerobic training on the bike and the strength training off the bike compliment each other perfectly for maximum fitness gains through the off-season.
Following Base, you proceed with a 10-week Race Prep block that reduces intensity and extends endurance. This format leaves you the strongest and most prepared for the demands of the LT100 race course.
You'll finish with a two week taper into race day. This allows for total absorption of training, eliminates fatigue and maximizes freshness for a PEAK PERFORMANCE on race day!
PLAN DETAILS:
Our Race Prep Plans are ideal for racers looking to bring their strength, power, speed and endurance to top levels for a peak performance. Click Links Below to Learn More:
QUESTIONS ?
Email Cody directly with questions now or as you go: cody@sessions6.com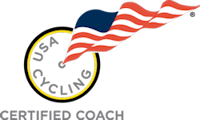 &nbsp &nbsp &nbsp &nbsp &nbsp &nbsp &nbsp
&nbsp &nbsp &nbsp &nbsp &nbsp &nbsp &nbsp