Average Weekly Training Hours 10:35
Average Weekly Training Hours 10:35
33-Week Leadville 100 MTB Complete 4-Phase Training Program- Re-Usable
Written by Cody Waite, Endurance Coach, Professional Endurance Athlete and co-owner of Sessions:6 Sport Performance
This is my Leadville MTB training program. Includes: Base Prep, Base, Race Prep and Race, totaling 33 weeks to get you ready to PR Leadville!
This is the same program I developed in 2015 that took me to a 7-hour finish, and over 40 other LV100 racers in followed leading to PRs in 2016!
Overview:
PHASE 1: BASE PREP = 9 weeks designed for coming off a short break from the completion of their previous season. After this short rest period, it's time to get back on the bike with some light, fun riding while focusing energy on strength development in the gym and aerobic fitness on the bike. The first three weeks of the program eases you into a weight training program (a 12-page detailed document is included via email), followed by 5 weeks of a 3 days per week strength building program. The 9th week of the phase is a recovery week to absorb the strength gains and provide recovery for the next phase of training.
PHASE 2: BASE = 12 weeks, designed to improve cycling fitness over the pre-season. The programming includes my highly successful 12-week Stationary Trainer Series set of training sessions. The workouts are designed to improve your complete cycling ability for off-road racing. The series begins with leg-speed and cycling-specific strength development, then progresses to build aerobic endurance before adding in intervals at and above your lactate threshold. Included is a very detailed desciption of the equipment you'll need, target training zones, intervals and session layout. A progressive aerobic strength ride is included on the weekends as well as 1-2 additional endurance rides are included for maximum training gains.
PHASE 3: RACE PREP = 10 weeks designed to progressively build sustainable power leading up to Leadville 100. This 10 week segment is set up as 5 two-week blocks, with each block focusing on a specific energy system expanding through anaerobic power, vo2 max, lactate threshold, aerobic threshold and aerobic endurance. Along with the quality sessions, there are weekly endurance rides, recovery rides and strength maintenance sessions to solidify your fitness.
PHASE 4: RACE = the last 2 weeks are the final piece of the puzzle for my LV100 program, that includes a taper and peak into your goal event(s). This final 2 week segment is set up with one week to 'de-load' and absorb all your training up to this point, followed by race week that includes some sharpening sessions to get you to the start line ready to rip!
Plan Details:
Ability Level: Intermediate to Advanced (adjustable by overall volume)
Number of Weeks: 33
Training Days per Week: 4-7 (written for 7 days, but can be consolidated to as few as 4)
Training Hours per Week: 7-15+ (depending on your preference of riding/aerobic volume) (depending on your preference of riding/aerobic volume)
Equipment Needed: gym membership or strength equipment at home, HRM, power meter preferred
INCLUDES: detailed strength training program, detailed indoor trainer series of workouts, and bike technique drills.
Questions?
Email Cody directly with questions now or as you go: cody@sessions6.com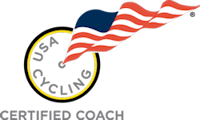 &nbsp &nbs