Summary
Off-Season Strength Program, Cyclist/Mountain Bike
Written by Cody Waite, Endurance Coach, Professional Endurance Athlete and co-owner of Sessions:6 Sport Performance
Overview:
This 16-week progressive strength training routine is designed to be utilized throughout your Preparation and Base training phases to build cycling specifc strength, muscular endurance and explosive power. Also included as a BONUS is a maintenance workout that can be used throughout your competitive season to maintain your strength gains so you'll be ready for further improvements in strength year after year. Written as a 16-week program, you can easily tailor the duration to as brief or lengthy as you desire. The Calendar is intended to be used as a guideline that you can tailor to your specific needs and schedule.
Included with Your Plan:
Along with a recommended schedule of workouts on your Training Peaks Calendar, you will recieve a detailed 12-page document that thoroughly explains the training routine and includes images and descriptions of every exercise.
Plan Details:
Download HERE
Questions?
Email Cody directly with questions now or as you go: cody@sessions6.com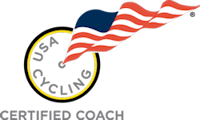 &nbsp &nbsp &nbsp &nbsp &nbsp &nbsp &nbsp
&nbsp &nbsp &nbsp &nbsp &nbsp &nbsp &nbsp
Stats
Training Load By Week
Average Weekly Training Hours: 02:40