Average Weekly Training Hours 10:31
Average Weekly Training Hours 10:31
12-Week Base Plan for XC/Marathon MTB - Re-Usable
Written by Cody Waite, Endurance Coach, Professional Endurance Athlete and co-owner of Sessions:6 Sport Performance
The Base phase focuses heavily on aerobic-strength development along with gradually increasing intensity within adaptable quantities to prepare you for your Race Prep phase of training that follows.
My 12-week XC/Marathon Base Plan is designed for cross country and marathon racers looking to improve their cycling fitness over the "pre-season". Although this is PART 2 of my 4-part program (Base Prep, Base, Race Prep, Race), you can begin with this phase if you have at least a few weeks of riding in your legs. This plan can be done on its own before you do your own build program or can be followed up with my specific Race Prep plans for either XC or Marathon racing. With improved aerobic function and muscular endurance you will be ready to tackle the higher intensity and (and possibly larger volume) within my phase 3: XC or Marathon MTB Race Prep Plans.
Overview:
BASE PHASE:My 12-week Base plan includes my highly successful 12-week Stationary Trainer Series set of training sessions. The workouts are designed to improve your complete cycling ability for off-road racing of all distances, XC, marathon and ultra-distance. The series begins with leg-speed and cycling-specific strength development, then progresses to build aerobic endurance before adding in intervals at and above your lactate threshold.
Included is a very detailed desciption of the equipment you'll need, target training zones, intervals and session layout. There are twelve 75-minute progressive workouts, intended to be performed 1-2 times per week. A progressive aerobic strength ride is included on the weekends as well as 1-2 additional endurance rides are included for maximum training gains.
Following this plan, you will be ready to dig into your race specific training of your own or try our Race-Prep phase plan (part 3 of 4). Part 3 is event specific for your XC, Marathon or Ultra distance event that you are competing in (to find them, search "Cody Waite" in TP store). Weekly hours range from 6-10+ hours with room for adjustments for more or fewer hours to fit your needs.
REUSABLE: You can easily reuse this plan each year in the off-season or for additional "A" races within the same season as break between larger cycles of training.
Plan Details:
Ability Level: Intermediate to Advanced (adjustable by overall volume)
Number of Weeks: 12
Training Days per Week: 4-7 (written for 7 days, but can be consolidated to as few as 4)
Training Hours per Week: 7-15+ (depending on your preference of riding/aerobic volume) (depending on your preference of riding/aerobic volume)
Equipment Needed: gym membership or strength equipment at home, HRM, power meter preferred
INCLUDES: detailed strength training program; and bike technique drills.
Questions?
Email Cody directly with questions now or as you go: cody@sessions6.com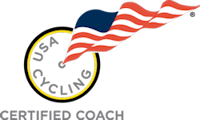 &nbsp &nbsp &nbsp &nbsp &nbsp &nbsp &nbsp
&nbsp &nbsp &nbsp &nbsp &nbsp &nbsp &nbsp