Average Weekly Training Hours 08:46
Average Weekly Training Hours 08:46
12-Week Epic Singletrack & XC Nationals Plan, 2019
Written by Cody Waite, Endurance Coach, Professional Endurance Athlete and co-owner of Sessions:6 Sport Performance
This is part of our most recently updated v3.1 plan series (2019) with all Structured Workouts provided to be used with Smart Trainers and devices of your choosing!
This plan is created specifically for the 2019 Epic Singletrack Series races in Winter Park, Colorado AND the USAC XC MTB National Championships also to be held in Winter Park, Colorado.
The plan is power, HR & RPE compatible based on the equipment riders have available to them.
RACE PREP PLAN:
The program follows a two-week cycle of training, racing, and recovery beginning in June and ending in late August. Following the plan athletes will perform weekly strength training sessions, interval sessions, endurance sessions, and recovery to have them building fitness up to and peaking for the late July National Championship event; and then maintaining that peak through the final two Epic Singletrack Series events.
Also included in the plan is our Aerobic Threshold & Anaerobic Power Testing protocol (and calculator spreadsheet) to identify your training zones for the Structured Workouts. You will test once beginning the plan and again near the end of the plan to validate your improvements.
PLAN DETAILS:
Our Race Prep Plans are ideal for racers looking to bring their strength, power, speed and endurance to top levels for a peak performance. Overall volume is self-adjustable from 8 to 16+ hours a week depending on your individual needs. Click Links Below to Learn More:
QUESTIONS ?
Email Cody directly with questions now or as you go: cody@sessions6.com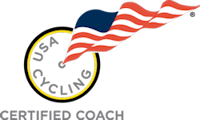 &nbsp &nbsp &nbsp &nbsp &nbsp &nbsp &nbsp
&nbsp &nbsp &nbsp &nbsp &nbsp &nbsp &nbsp