Build the industry leading endurance training solution.
TRUSTED BY THE WORLD'S BEST COACHES & ATHLETES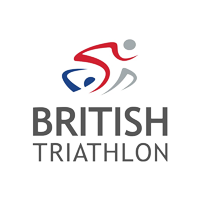 Stay lean.
Our engineers spend about 3 hours per week in meetings.
Engineers are part of the product decision process. You will maintain a high degree of autonomy and ownership over the customer solutions you build and deliver.
Daily standup, weekly grooming, and bi-weekly retro.
Work with an agile coach to continuously improve flow.
Release with confidence.
Fully automated deployment pipelines with infrastructure as code.
+12k automated tests in our API to ensure quality and prevent regressions.
Embrace high code quality standards and modern CI/CD tooling.
Continuous improvement and personal development.
We have three core engineering principles at TrainingPeaks:

WORK IN SMALL CHUNKS
GET IMMEDIATE FEEDBACK
TAKE ENGINEERING SERIOUSLY

We consider learning a core part of your role and we host engineering book clubs to facilitate growth. Recent books we have read together include:

Accelerate, Working Effectively with Legacy Code, Atomic Design, and Pragmatic Thinking & Learning.

Regular Community of Practice meetings for engineers to discuss improvement areas.
Take pride in meaningful work.
Help athletes commit to a clear goal, structure their training to workout smarter and monitor their progress.
Build solutions used by Tour de France teams, IRONMAN® World Champions, Olympians, athletes and coaches around the world.
What Some of Our Projects Look Like
Continuously scale our backend and data systems to handle billions of requests per month.
Collaborate with data scientists to bring world-class AI to endurance training.
Optimize conversions and user flows in our training marketplace.
Update our infrastructure to continuously improve deployability, performance, and security.
Benefits
We take pride in supporting our people and as part of Peaksware all TrainingPeaks employees enjoy a robust benefits package.
Competitive salary and incentives

4 weeks of paid parental leave for new parents — biological or adoptive

$100k of life insurance coverage with buy-up options

Regular, complimentary financial planning with a professional advisor

100% company paid medical plan for employees with buy-up options as well as dental and vision insurance for employees (dependent coverage available)
Unlimited Flexible Time Off

Company paid short-term and long-term disability coverage

Corporate discounts on gym memberships and top-brand gear

Your choice of Fully Remote or Hybrid work environment
Built In Colorado's Best Places to Work
We've been voted one of the 50 best small companies to work for in Colorado.
Apply Today
Interview Process:
Just like our daily work, the interview process at TrainingPeaks is fast but rigorous. In most cases the interview process takes three weeks start to finish.
Apply
Phone call with Recruiting (30min)
Code Assessment or Written Situational Assessment (2-3 hours), depending on role
Video chat interview with Engineering Hiring Manager (1hr)
Video chat interview with Engineering team (3-4hrs)