The best coaches require the right tools to set athlete schedules, analyze workout data, find new clients and encourage their athletes to reach their goals. With TrainingPeaks you can do all of these things and more, all in one place.
---
Unlock Your Benefits
Take advantage of your discount through British Triathlon
British Triathlon member coaches receive 20% OFF Coach Edition Unlimited
British Triathlon coaches can show proof of Home Nation membership to apply their discount at time of purchase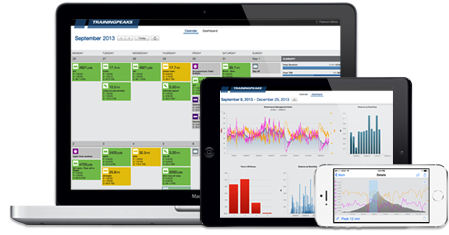 "TrainingPeaks has proven to be a invaluable tool that we use across our whole squad. It allows use to coordinate our group planning whilst also allowing for individual athletes' needs, whilst at the same time giving us the ability to analyse an infinite amount of information that can be used to support athletes on their journey to our first Paralympic games." –Jonathan Riall Head Coach, British Paratriathlon Team.
Sell Training Plans
Design and sell training plans to generate more income. Delivered on our web and mobile platform, your training plans will guide every level of athlete to success for any type of event.
Find New Clients
Our Coach Match Service connects you with triathletes looking for a coach. All TrainingPeaks Certified Coaches are eligible to participate and TrainingPeaks will help you build your business.
Triathlon Training Articles
Find the latest training, coaching, racing, and nutrition articles from leading experts and coaches in the sport of triathlon. The TrainingPeaks Blog – scientific knowledge meets practical advice.