With TrainingPeaks you can quickly upload training data, view workous, add notes and make analysis informed decisions about your training. Use the same training software as the Great Britain Cycling Team to achieve your personal performance goals.
---
British Cycling Member Benefits
Take advantage of your Premium Athlete Edition discount.
British Cycling Gold Level Members receive 40% OFF Premium
All other British Cycling Members receive 20% OFF Premium
Members can find their TrainingPeaks discount code in their benefits section of the British Cycling Portal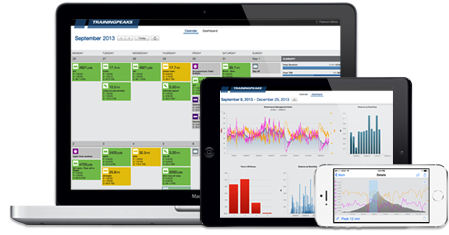 "TrainingPeaks is an invaluable tool for monitoring and analyzing my performance. The technology is very clever, I can easily upload my data for my coach to access and review." –Ed Clancy 2x Olympic Gold medalist and member of GB Cycling Team.
Find Cycling Training Plans
Choose from cycling training plans that will give you the expert instruction and motivation needed to reach your goal. Delivered on our web and mobile platform, there are training plans for every level of athlete and every type of event.
Find a Certified Cycling Coach
Browse our cycling coach directory or get matched with a certified cycling coach using the TrainingPeaks Coach Match Service. More than 5,000 Coaches use TrainingPeaks to deliver their expert instruction. We'll help find the right coach for you.
Cycling Training Articles
Find the latest cycling training, racing, and nutrition articles from leading coaches and experts in the sport of cycling. The TrainingPeaks Blog – scientific knowledge meets practical advice.