Team coaches know that communicating with athletes, creating schedules, and reviewing workouts on a daily basis can be a struggle. TrainingPeaks is a single solution to all of these issues, allowing you to coach effectively and efficiently.
---
Create Schedules & Track Progress
Communicate with one or all of your athletes with a single message.
Review and analyze the performance gains of each team member.
Using TrainingPeaks Mobile app, you can review and modify schedules, analyze workouts, and communicate to your athletes.
TrainingPeaks has made it easy for athletes to upload workouts, so you have full records of every session.
FREE 30 DAY TRIAL -Packages Starting at $299/year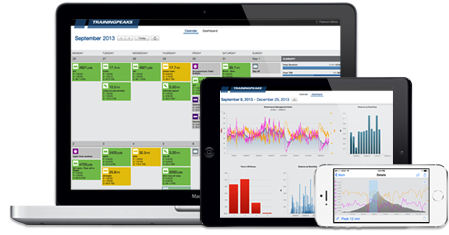 Training Plans
You will receive cross country specific plans, how-to guides, and instructional videos developed by Olympian Adam Goucher and Elite Coach Tim Catalano.
Team Discounts
GPS and heart rate can help you monitor your athlete's efforts. Give your athletes discounts on the latest running devices including Garmin, Tom Tom and Wahoo.
Mobile Apps
We know your athletes are always in motion, so we made TrainingPeaks accessible wherever they are with our free mobile apps for iPhone and Android.
    Powered by TrainingPeaks